Hm.. I think this is useful topic especially for who needs to wear a tie but don't know how to tie a tie.. there's a website at
tie-a-tie.net
. This site created by Caspar for all type of person to learn how to tie a tie.. It also have a video( pay only) for all person who want to learn...
I also surf
totieatie.com
. This website also useful. It is not only instruct us how to tie but also how to take care a tie.. Maybe there's something we can learn from this site..
Click this picture to learn simple trick..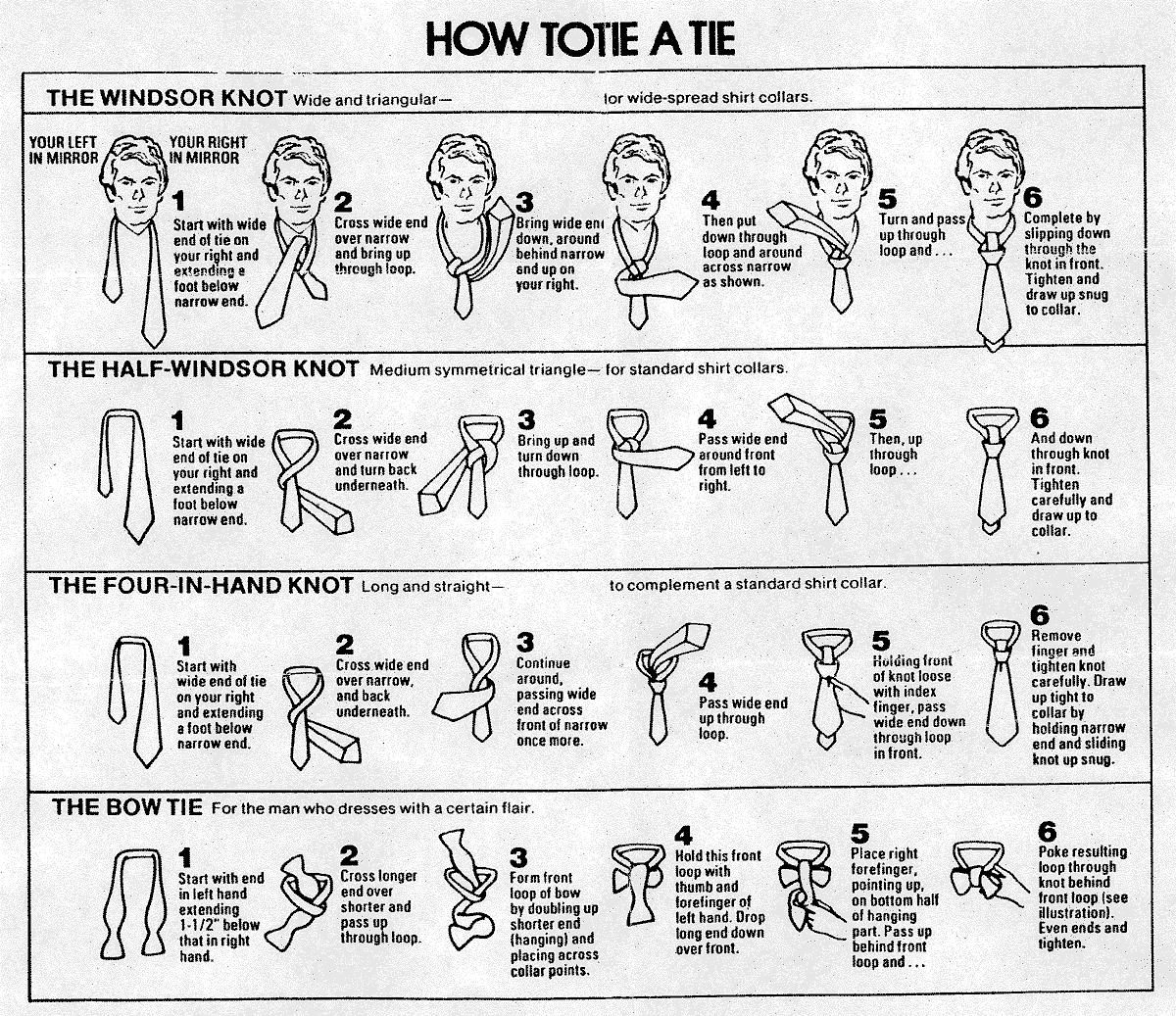 Okay this is clip sample how to tie a tie.. Maybe we can learn from it...
VideoJug
:
How To Tie A Tie - Full Windsor Knot