DO you know about keepvids.com?? I think maybe most of you know about this tools but if not I just try to show you about this useful tools..
Okay today I just want to give some tutorial how to download clip from youtube and it is almost same for other clips website such as dailymotion and etc..
1) First you must go to
keepvid website
..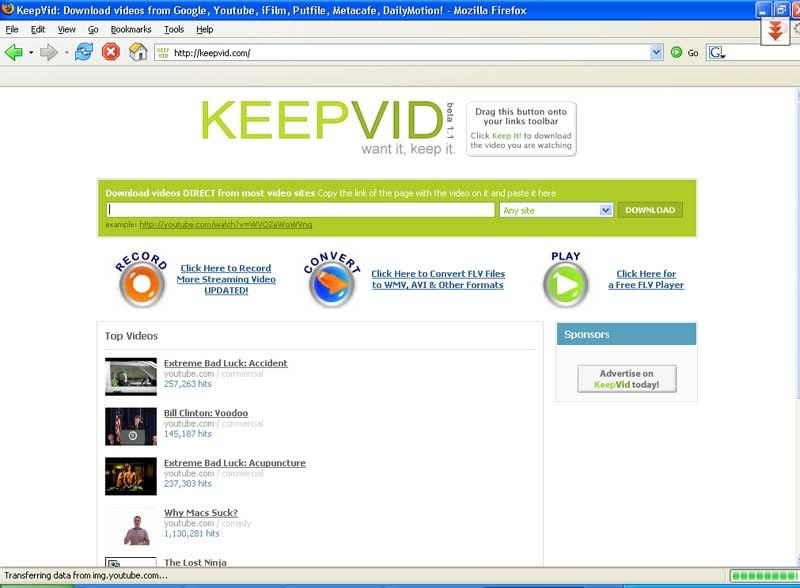 2) Second go to youtube.com ,etc.. FInd you favourite clips..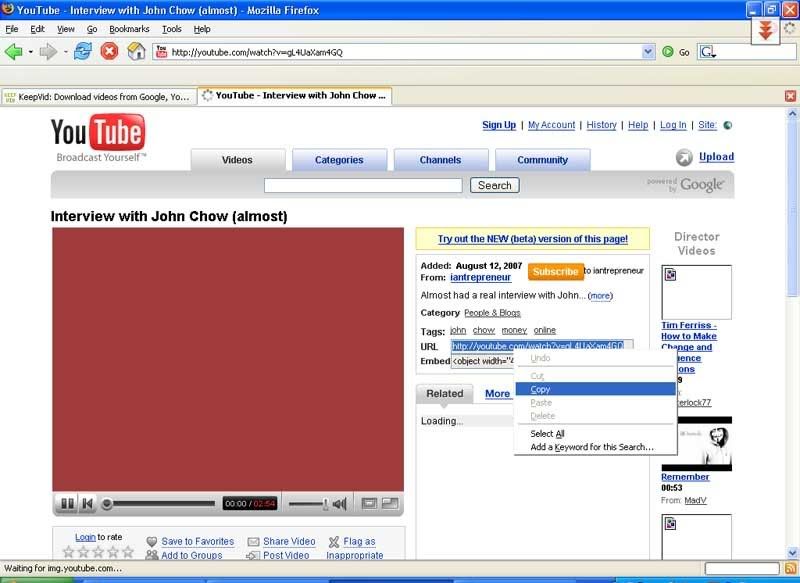 Highlight the url and copy it..
3) Back to keepvid site and paste the url at the location box..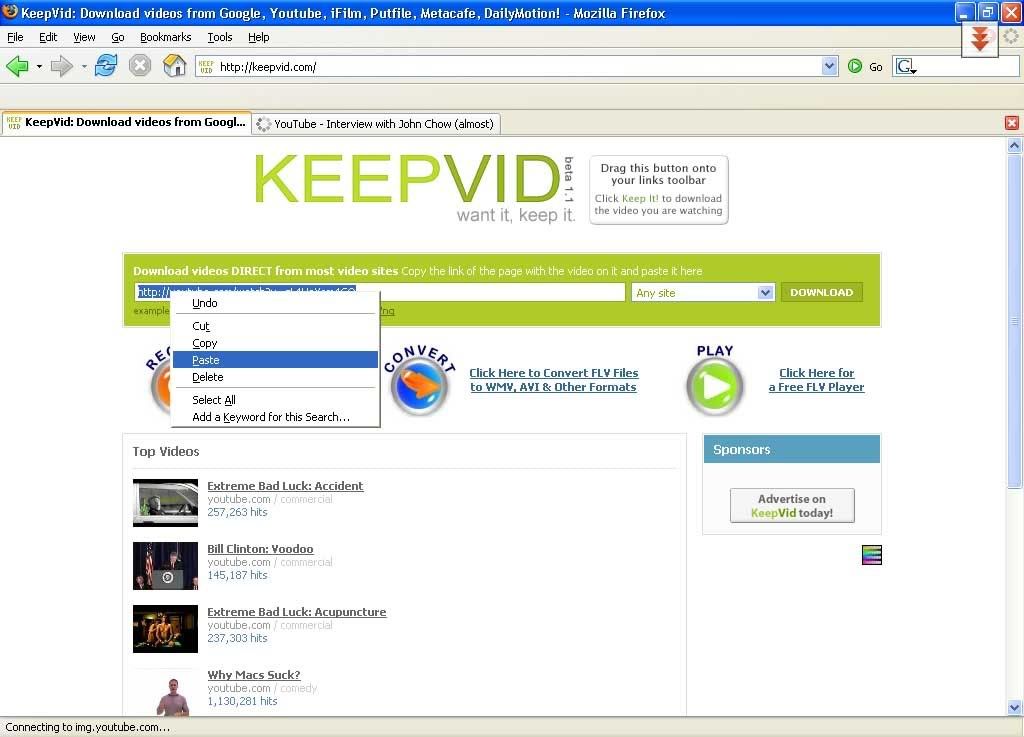 4) Last, you will see the download section. CLick right button and download it to your pc...
5 )After you done download it, rename the file from get_vide to get_video.flv. Then you can watch it from your movie player..
But if your player not support this type of clip.. I recommend you to download this player at
..
ANd enjoy your download and watch your favourite clips in your PC anytime.